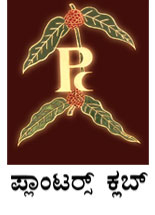 About Planter's Club



Nested amidst the spectacular Western Ghats as it is, Saskleshpur is privy to some of the most spectacular scenes of nature. The undulating green hills provide a fantastic backdrop to the lush green coffee estates, which provide the discerning a rich

brew of unmatched quality. Meet the planters of Sakleshpur in an ideal venue, The Planters' Club.

This club is exclusive to planters only. It reflects their lifestyle, and more importantly an opportunity for their aching bones and an opportunity for their spouses to relax and socialize. Read on...